Sun's out ☀️ Guns Out 💪🏽 - CH Newsletter #30 August 14, 2022
Posted on :
August 14, 2022
As part of joining our private residential community, our members receive weekly updates about the community, upcoming events, developments in the student residence and any other relevant news. We've decided to post these updates on our website in order to let our visitors looking for student housing get an inside view of the Chelsea House student life!
Dear Chelsea House Members,
First day of school is just around the corner... Are you all ready yet for another exciting year at the
BEST
student residence in Montreal
? 😉
Another busy week went by and we're back to give you a glimpse of the incredible happenings that took place and what you can expect in the coming days. We heard through the grapevine that some of you can't get enough of our newsletters.
We appreciate the feedback
, so please keep them coming! 😁
THE INSIDER'S REPORT: MONTREAL NEWS YOU NEED TO KNOW
First off, this isn't really news to us. But, in case you're still unsure if you made the right decision to move here — Montreal was recently hailed as one of the top 5 most livable cities in North America by the Economist.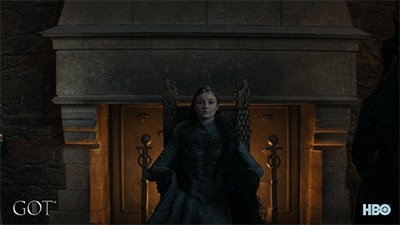 Those of you who are in town !! If you haven't had enough of the festival season yet,

WE HOPE YOU DIDN'T MISS OUT

on yesterday's

HOLI Montréal - Festival des couleurs

at

Quai de

l'Horloge! Apart from the music show and color-throwing celebration, the event also had a bazaar, food stalls, and henna tattoo kiosks 👩‍🎤
Feel like resting before Frosh ?? Don't worry, we got something for you too!

Yoga En Ville

will have

seven yoga workshops

by the water today, August 14 for

FREE. What can be more relaxing than a

zenful

Sunday

learning exploring all major yoga disciplines, practices and philosophies 🧘‍♀️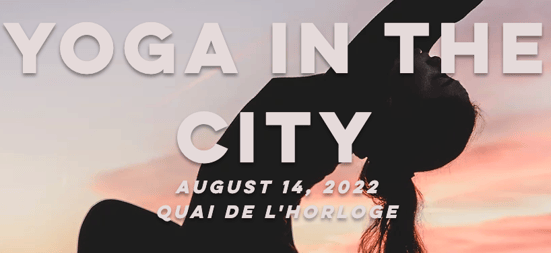 FYI - Frosh is what we call your initiation week when school starts. It's basically when downtown Montreal gets taken over by all the university students dressed up in fluo colours doing chants, group activities and consuming a few beverages lol. Be mindful though...the second your Frosh is over, school starts for real real. And it's a speeding train that doesn't stop to give instructions. Be ready. Go nuts before September.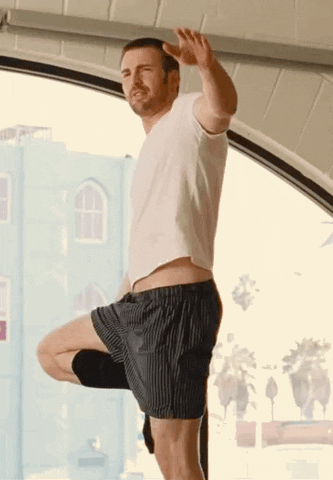 CHELSEA HOUSE COMMUNITY VIBES UPDATE
NEWSLETTER MAGIC 🎩 🪄 We're pumped that already a few members took us up on our newsletter advice to head out to the final show of the fireworks

L'International des Feux Loto-Québec

last Saturday.

For those who missed, here's a recap video of the spectacular fireworks submitted by a fellow CH member 🙏
Don't forget to send us your photos & videos exploring Montreal (or enjoying your last vacation moments)

so we can share it on the next newsletter 🗞!! WHY YOU ASK? Great question.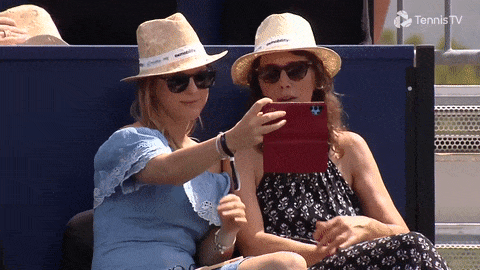 1)
It's incredible karma.
A few stragglers are not in Montreal yet and will be coming in hot 🔥into our city, fired up by your newsletter featured content.
Do it for the culture.
2)
We're low-key putting together a secret on-going visual arts project
within the Community which will, in PJ's words
"link our physical space to the unique experience that Chelsea House is all about"
.
Mysterious...any drawing/painting/architecture/film/photography buffs feel free to reach out if you'd like to contribute !!
3)
PIZZA MONEY $$💰
🍕 Yup, you read that right.
Cold
,
hard
,
UberEats cash $$ (or other sick prizes) for your selfies
with the homies at the park, you pulling an all-nighter hitting the books, or whatever other shenanigan you get yourself into. To be considered, make sure to post on IG (story or post), to TAG @livingatchelsea and send the juicy pics/video over at
info@chelsea.house
Fresh faces alert!! 🚨 We're thrilled to see members at Chelsea House growing by the day 👯‍♀️👬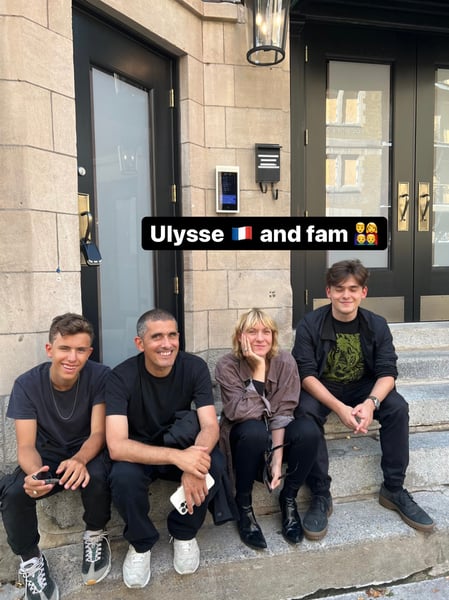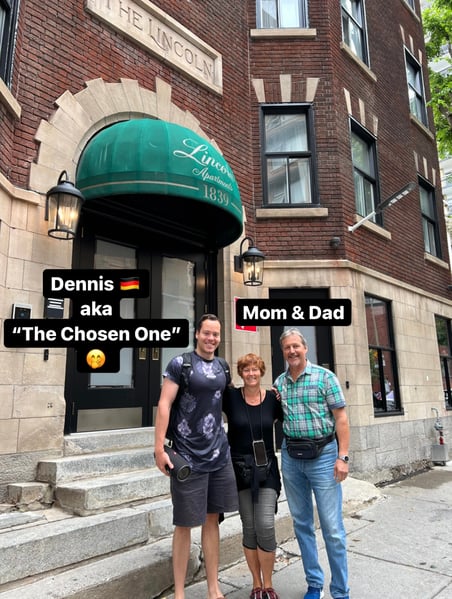 Chelsea Fam - Meet Oscar.

He's part of our beloved Housekeeping Team. You'll see him all over the House helpful, as ever. Say hi to him when you see him 👋🏻 We've got a feeling Oscar's gonna be ripped 💪🏻 by the time move-in season's over!! 😂

Oscar only speaks Spanish so this is your complimentary Spanish immersion -

puedo haber mas papas fritas por favor?
MEMBER SPOTLIGHT: LEONORE FROM SPAIN 🇪🇸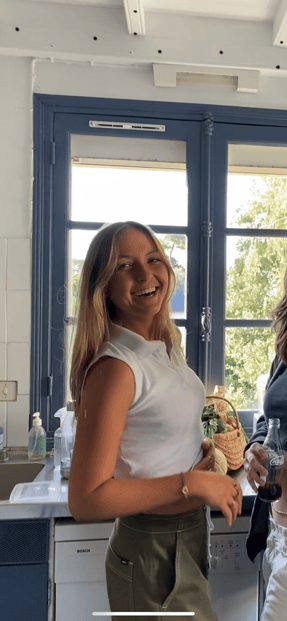 Leonore represents beautifully the Chelsea House Community = She's French

🇫🇷 and

British 🇬🇧

lives in Spain 🇪🇸 and loves to meet people from all around the world when she travels. She is

studying Fine Arts at Concordia.

Potential contributor to our secret art project?
She has always been into art 🎨, traveling ✈️ and learning about different cultures and countries 🌎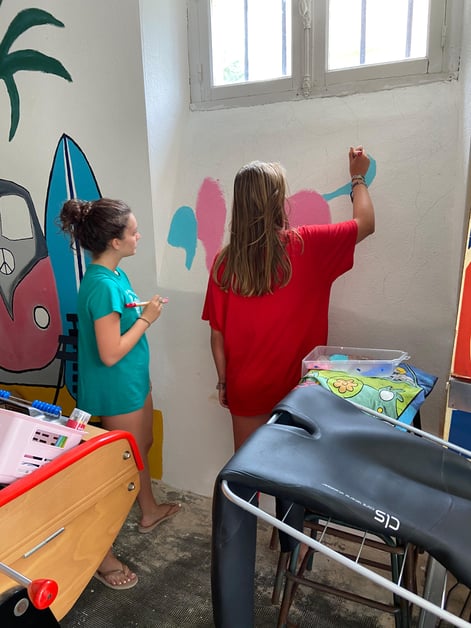 During summer time ☀️, she enjoys horseback riding 🏇 . This is a hobby that she picked up as a little girl and continues to enjoy doing to this day!!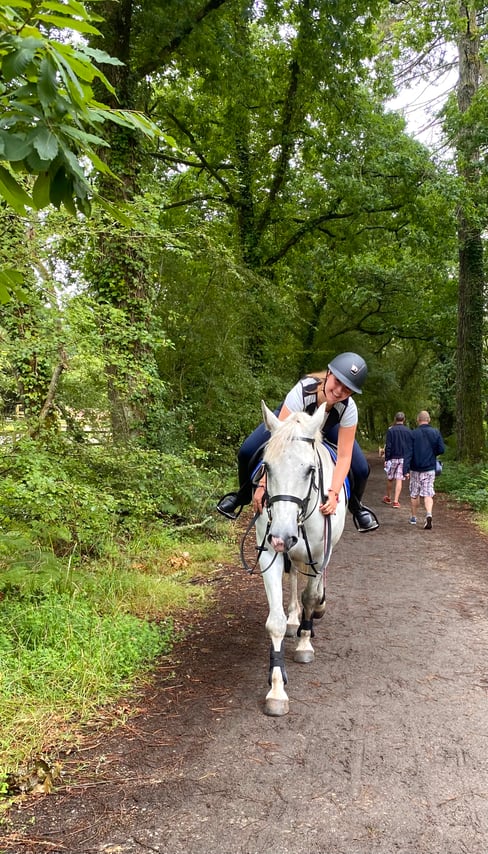 SHOW ME THE MONEY!! THE STUDENT JOB BOARD FOR SOME PART-TIME CASH $$$
Every week, your favorite student housing team members scour through the current available jobs to show you our best pick of easy, student jobs in Downtown Montreal, easy to go to after class at McGill, Concordia. As in, you get paid & but save your energy for the studying part of your Montreal life.
Cashier @ Sephora |

If you love talking to people and can handle store transactions accurately and efficiently, we believe this part-time job is for you!! You also learn the world-famous Sephora merchandising concepts, worth it for those interested in the retail & beauty industry. Perfect job for the Chelsea House makeup and skincare junkie 💄🧴
Receptionist @ Hotel William Gray |

Do you have an innate sense of hospitality and are motivated by guest satisfaction? William Gray is up there as one of the coolest hip hotels in Montreal. You'll learn customer service, the hotel industry and will invariably pick up a lot of French doing so! Do you enjoy working in a sometimes unpredictable environment? Well, you're in luck. We found the perfect job for you!!! 🤝
Server @ Maggie Oakes |

If you're looking for something that has to do with food, this is a great part-time job! You'd be working with other members of the dining room team to provide an outstanding dining experience for our customers. Plus, you'll get 50% employee discount in all Maggie Oakes establishments along with 3 of your guests!! 🍽
HOUSE UPDATES
As you may have noticed, some of our laundry machines 🧺 were out of order over the past couple of weeks. As advised by the tech team from Coinamatic, we would like to remind everyone to

please put the Tide pods in the actual load with your clothes, NOT 🚫 in the machine drawers

🙏🏻 As of today, all machines are up and running again.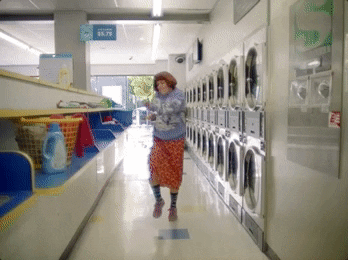 Please be mindful to empty out your wash once it's done. We have a total of 89 members and we want everyone to be able to use our free laundry. The Coinamatic app tells you the status of your wash and when your cycle is finished, all you've gotta do is empty it out 📱 - its good karma + keeps your clothes from feeling lonely lol
We would also like to remind everyone again that

Chelsea House implements a zero-tolerance policy for smoking inside the building

🚭 It's disrespectful for non-smokers and can seep into the walls and give a permanent displeasing odor. If you wish to smoke, you may do so in the designated smoking areas outside of the residence.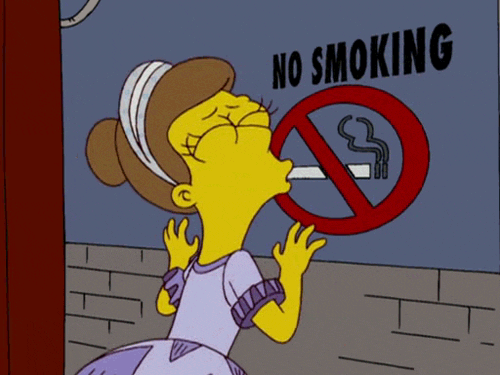 Be advised, any trace of smoking whether smell, ashes, or marks on the windowsill will cause an automatic $300 fine to the apartment. Warnings have been issued in the past unsuccessfully and unfortunately we will now fine right away. Thank you for your cooperation in keeping your House beautiful and smelling fresh 🙏🏻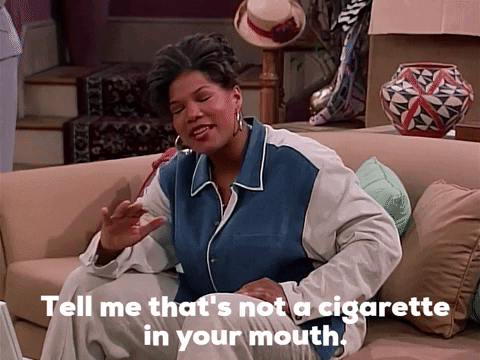 PARENTS WINE 'N DINE RECS

- This one is for you. We've been asked many times to have some dinner recommendations while you spend a few days in our beautiful Montreal summer days.

Good thing for you, we have some insane F&B knowledge here on the CH team.
It would be our pleasure to give you a specific restaurant recommendations tailored to what cuisine and vibe you're looking for.

Feel free to reach out to us

info@chelsea.house

- ideally ahead of time so that reservations are still possible.
What's your quick & dirty recommendation walking distance around Chelsea House?
Well, as you're dropping off your beloved baby for the year, which is cause for celebration & also an assurance that he feeds himself one last solid meal, we're going higher end for the occasion:
Italian -

Beatrice

or

Il Cortile
French -

Lemeac

or

l'Express

, they're a quick Uber, but worth the trek.
Asian Fusion -

Jatoba

or

Ryu
Portuguese -

Ferreira
Mexican -

Escondite
Best Vibe -

Marcus

in the Four Seasons
Keep in mind, there are
A LOT of great dining options
, not all downtown. Hence why we'd rather give you a more specific recommendation so you enjoy Montreal to it's fullest while you are here 🙂 !!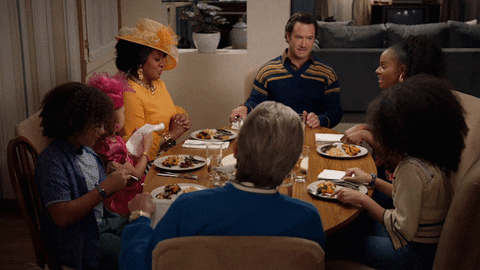 Stay classy Chelsea Fam,
The Chelsea House Community Team