Are you ready to travel the world?🌏 CH Newsletter #31 August 20, 2022
Posted on :
August 22, 2022
As part of joining our private residential community, our members receive weekly updates about the community, upcoming events, developments in the student residence and any other relevant news. We've decided to post these updates on our website in order to let our visitors looking for student housing get an inside view of the Chelsea House student life!
Dear Chelsea House Members,
It's another BEEEEAUTIFULLL ☀️ sunny day here in the tropical paradise which is summer Montreal (we'll get into the whole winter thing later, trust me lol).
This week we tallied the amount of countries for our Season 2 Chelsea House members,
also known as "La Cuvée 2022"
, and from 24 countries last year....
we're now currently (so far) at Chelsea House members hailing from 28 different countries for this year 🌏 !!
To me, this is a mindblowing statistic (PJ here 👋🏼 ), when you think of the incredible value of forging relationships and friendships with chosen members from all over the world. First,
you're literally going to know someone in every major city you travel to, forever
. Then professionally, this is a huge boost to help you with mobility & career opportunities 🤝.
In a more human experience though, this means that
you're getting a balanced view on the world, bringing people together, educating yourselves on different cultures, languages and traditions
. And yes, you're achieving all of this by doing noble things such as eating pizza slices around a tightly contested pool game 🎱 !!
My pizza money is for my education Mom
🙂
THE INSIDER'S REPORT: MONTREAL NEWS YOU NEED TO KNOW
If you're new here (which many of you are) - the Insider's Report is where you benefit from the Community Team's local Montreal knowledge to guide you, dear CH student residence members, to what we hope is a true student housing experience. In all cases, forget the tourist traps, here's WHAT YOU NEED TO KNOW, for this week.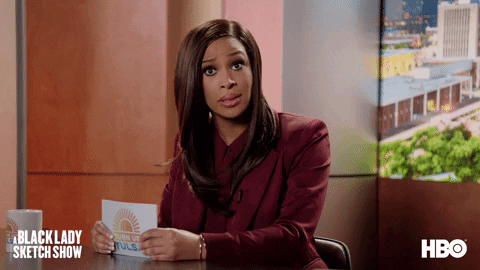 Get a cultural experience by going to

Festival Orientalys at

Quai de l'Horloge. This is perfect for our multi-national and multi-cultural CH fam 🇺🇳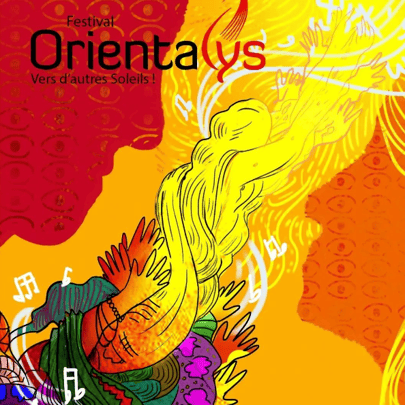 This event is designed and produced by Alchimies, Créations et Cultures will feature

music, cuisine, and crafts from over 16 Eastern and Western countries.

Oh yeah..and

entrance is absolutely FREE!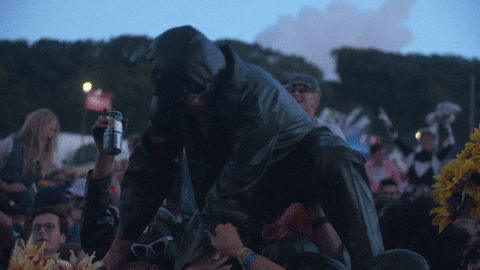 Looking to really bask in the last festival summer vibes of Montreal ?? Then

you've got to go to

Piknic Electronik

at least once (before school starts! 😉).

Piknik is an electronic music festival happening every weekend on ile-Sainte-Hélène, a man-made island just off downtown Montreal, that serves as the sole purpose of hosting insane festivals, the Montreal F1 race & Six Flags -

yup,

you're soon gonna find out why Montreal is rated the no.1 student city in the World

🙂
Here's something for our theatre aficionados --

The Hunchback Of Notre-Dame

is currently showing at

Salle Wilfrid-Pelletier.
Don't miss this classic and smash-hit French musical showing only until Sunday (August 21). Few
tickets
left ranging from $65.41 to $140.36, get yours now!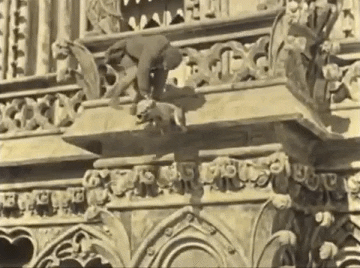 CHELSEA HOUSE COMMUNITY VIBES UPDATE
Sharing is Caring - Content Creation has Started!!

Last week, we asked you to share with us your photos exploring Montreal. We're thrilled that so many of you have participated !

As mentioned previously, be sure to post on IG (story or post) & tag @livingatchelsea so that you're also entering our monthly contest raffle (first one end of Sept) !!

More pizza money $$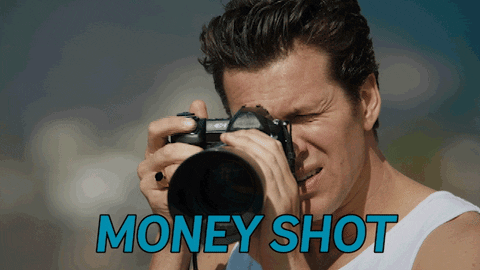 We're thrilled to have gotten an entry from none other than
Jackson
from Atlanta, USA 🇺🇸 !!!
So Jackson's been pretty busy snapping pics all over.
This first one is
Beaver Lake, which is a a small pond at the top of the Mont-Royal
(just behind CH, never stop walking up, you'll hit the stairs and enter our version of Central Park). This means he made the trek up and getting his fitness going 💪🏽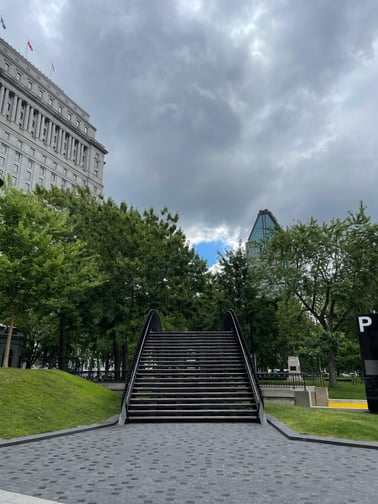 Smack in the middle of downtown there's a cute little park near Peel & St-Catherine. They have these massive staircases which are a IG tourist favorite.

Next time, take a selfie 🤳 Jackson!!
Atwater Farmer's Market !! This is where you can the freshest local produce and it's a very quick subway ride from the House. You can also walk down, but coming back you're going uphill (might go in line with the fresh kale 🥬 you just bought).
INTERNATIONAL CORRESPONDENT ENTRY
We got another entry from Laura Walter 🇫🇷 who gave us an inside look at her
backpacking summer trip in Switzerland
🇨🇭 !!!
Speaking of backpacking trip, a few apartments from last year actually ended up travelling together this summer, visiting each other's homes (cost-saver) and then trekking together for a bit. Food for thought!
A self-admitted film photography addict, Laura sent over some pretty cool film camera shots.
Laura and her friends went hiking during the day and slept in hostels at night!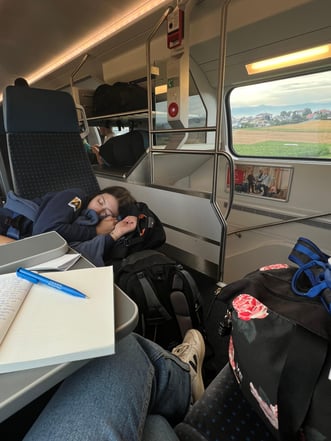 Here's Laura's best friend with some Australians they hung out with during the trip. What an adventure!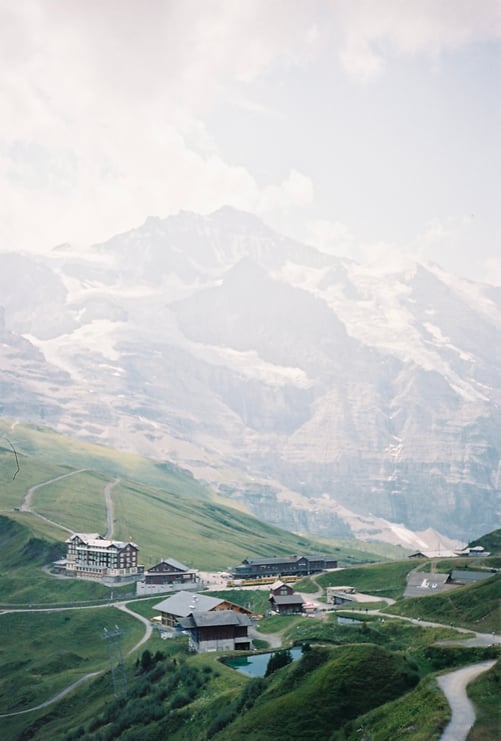 Crazy shots of the Swiss Alps.
What's better: Swiss or Belgian chocolate ??
PJ offers his services as tasting judge and invites any parents back home to send over any worthwhile dark chocolate to Chelsea House - to settle this debate, of course.🍫
😂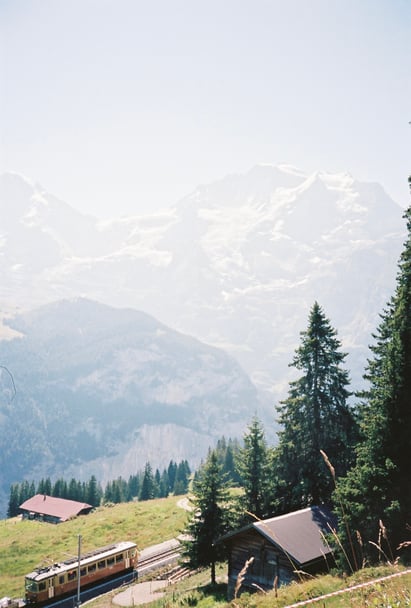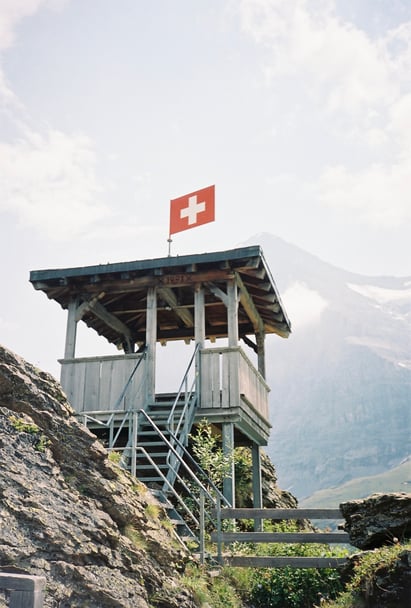 Keep 'em coming Chelsea Fam!! Don't forget to send us your selfies, too!
We want to see the faces of our amazing members, this helps us integrate you guys so you recognize each other faster
😁
Parents - you can participate as well !! We'd love to see how you've converted that now empty bedroom into a home gym hahaha. Or any other worthwhile picture you'd want to share with the Community.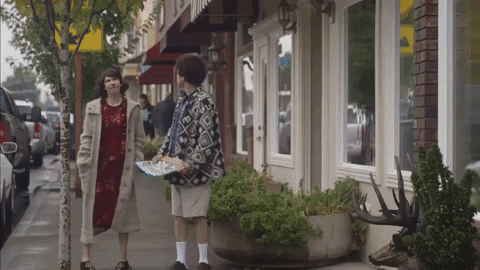 COMMUNITY RECAPS !!
Tuesday's outing turned into à Lounge Get-Together

So this week we had a planned event on Tuesday that unfortunately got rained out - so we converted it into a get-together in the lounge. We shot a bit of pool, had some snacks and bevvies.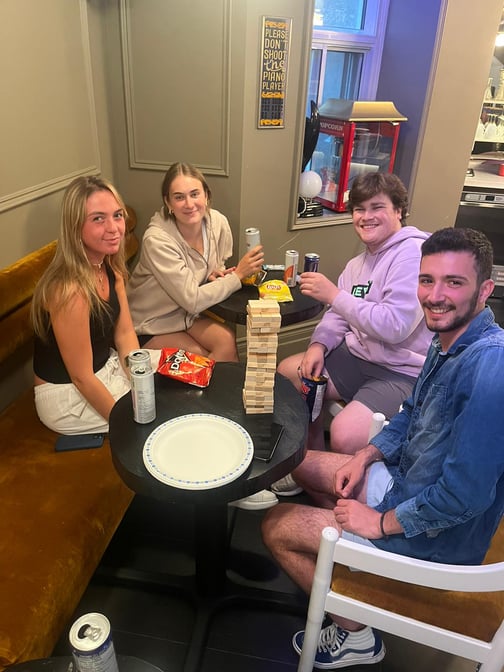 FRIDAY PICNIC EVENT was gorgeous, so we finally got to do our park hangout !!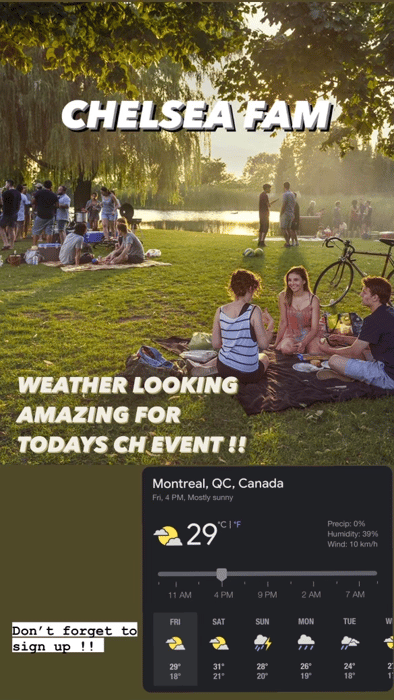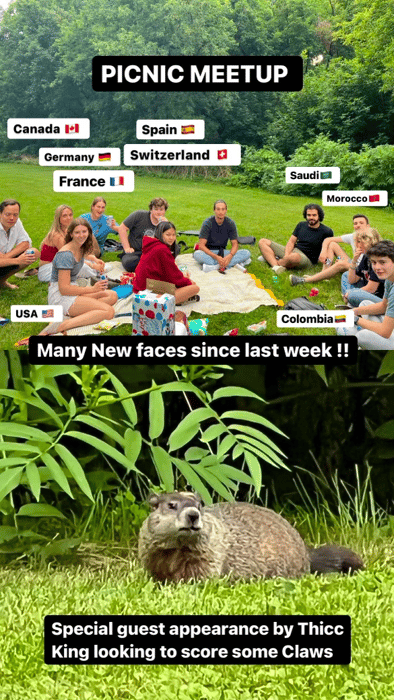 The Chelsea Fam is really hitting it off on our infamous group chat 💪🏽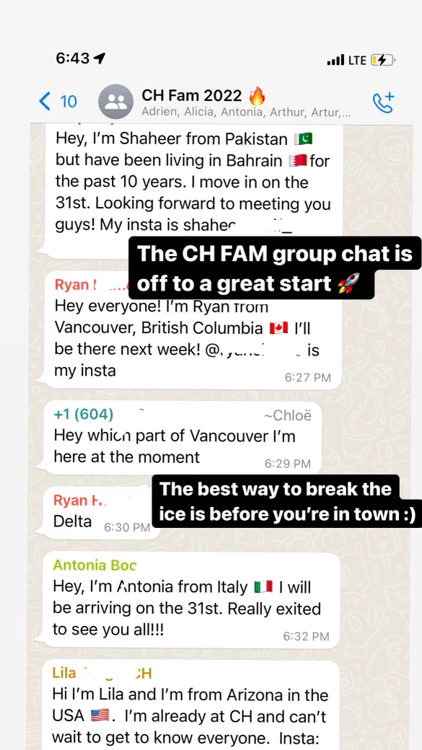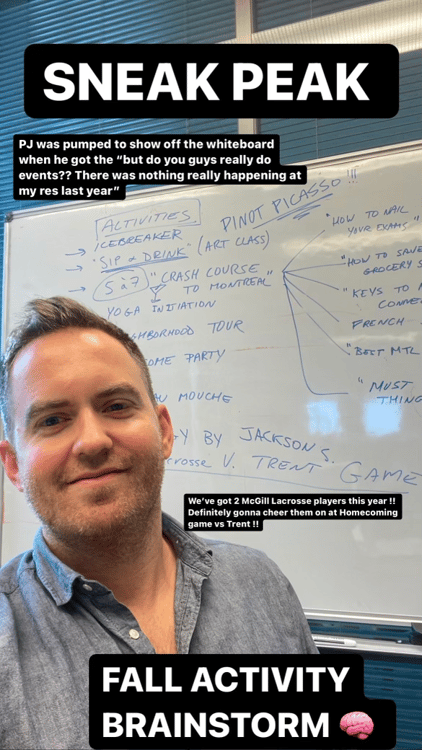 MEMBER SPOTLIGHT: MARTIN MEDINA FROM COLOMBIA 🇨🇴
Alright folks, say hi to Martin from Colombia 🇨🇴 ! He's studying at UdM (Université de Montréal) in the Computer Science Department 🧑🏻‍💻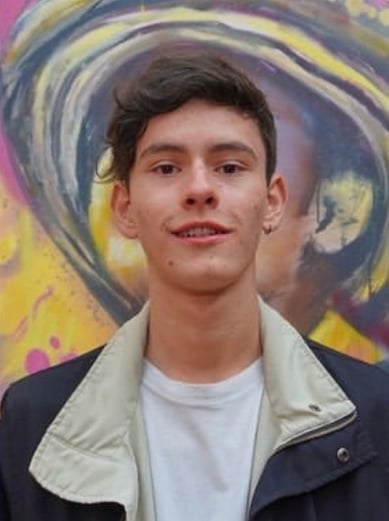 Martin loves learning about different people and cultures, doing various activities, and making new friends 😊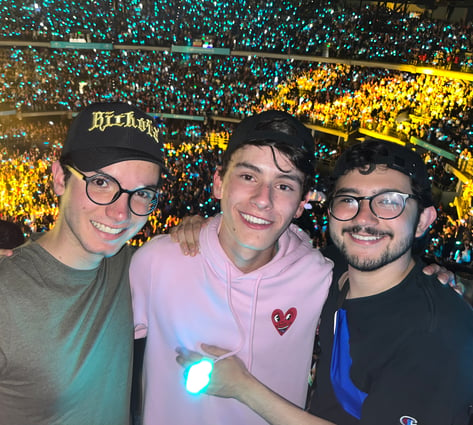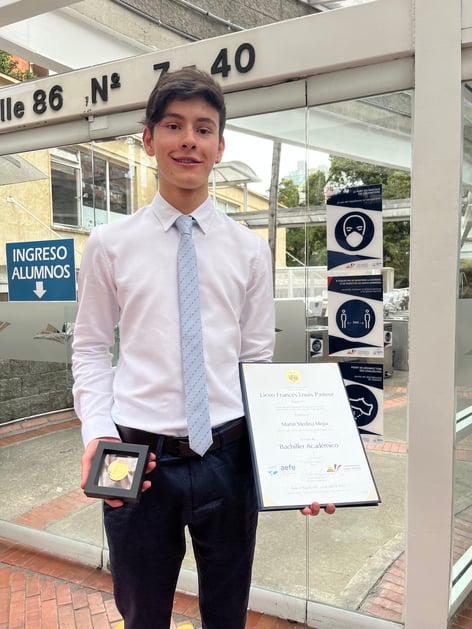 He's really into futbol (soccer) ⚽️ but also likes pretty much playing any sport. When he's not hanging out with the homies, Martin loves watching some movies & series.
Based on what we're seeing, Martin is gonna be a big part of any amicable inter-residence soccer games & any upcoming movie night events.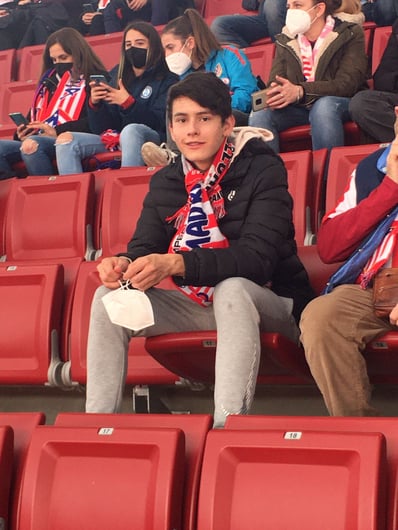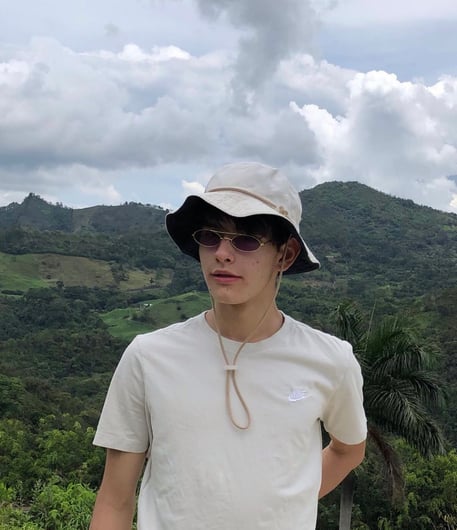 Martin's just moved in, speaks 3 languages, can totally help you out with any IT problem and seems like an overall great guy. Welcome Home Martin !!! 😍
SHOW ME THE MONEY!! THE STUDENT JOB BOARD FOR SOME PART-TIME CASH $$$
Show Me The Money is our selection of easy student jobs we think you can swing while still acing your academic duties. Check it out and feel free to reach out if you need interview advice or coaching!!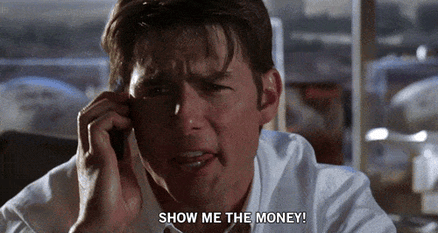 Soccer Game Operator @ Sports Ai |

Chelsea House soccer 🥅 fans, this might be the job for you! As the game operator, you'll be in charge of taking statistics during soccer matches using Sports AI's internal tools. All necessary computer support will be provided by the company!
Animal Care Assistant @ McGill |

For our animal lovers 🐶 🐈, we know how much you miss your fury best friends back home 🥺 We found the perfect opportunity for you tho! They're looking for a person who will monitor animals' health and ensures they are properly fed and housed. If you're capable of maintaining a work area in a clean and orderly fashion and willing to work on weekends, send your CV through the link below.
Barista @ Starbucks |

Passionate about coffee ☕️ and relationships? Here's a job for you! Starbucks is looking for specialists who will prepare delicious and perfect drinks and can give the best experience to their guests. The company can offer a flexible work schedule according to yours and their needs. Apart from discounts on services/amenities provided by the Sageblan Group (including 25% off the Starbucks store), employees also get one free drink per shift and one free pound of coffee per month 🤩
HOUSE UPDATES
Ok so this week we've been in

full BACK OF HOUSE organization mode. As you may have noticed on your way to the laundromat, we completely emptied our supply storages and have since then proceeded to repaint, add shelving and now we are reorganizing to make our maximize our space.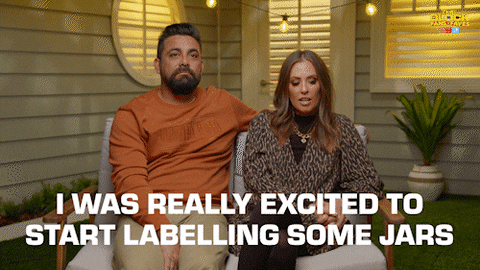 Something's Broken = Service Request

- Good job to our first members who used the CH App to signal service requests needed. As you can imagine, handymen aren't the most tech savvy (they won't text you to ask more questions haha), so it is really a must that you give as much detail & submit a picture to give them context. Also, really important, if your issue is resolved please let us know, so we take it off our To-Do List. Keep in mind, the maintenance crew members don't work weekend.

We do our best to get things sorted as best as possible but sometimes outside professionals (plumbing, electrical, etc) may take a few days as their schedules are pretty packed.
We've got upcoming improvements in apartment kitchen organization.

Last year was mayhem of finalizing a job-site before school start. This year, we're attacking smaller details, that we think will make the difference.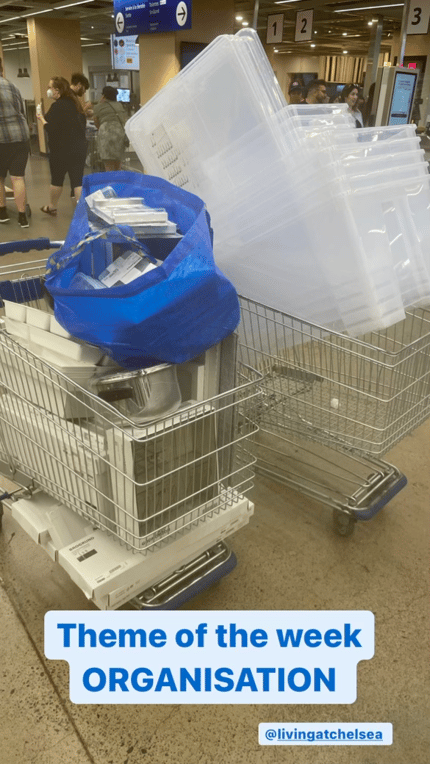 All that to say, we've been

channeling our inner Marie Kondo and running all over IKEA, Costco, Home Depot and others

to choose organizational elements we think could

help the settling-in experience without hindering the design (very important).

We're hoping you never have to face the Hell of back-to-school IKEA shopping

🤬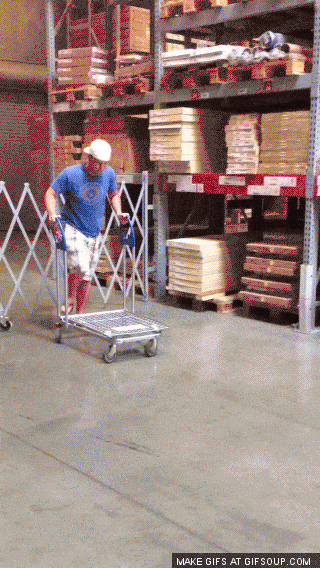 Ok folks -That's it for this week !!
Oh yeah, make sure to add us on Instagram @livingatchelsea where we'll be throwing up ideas once in a while to help us plan upcoming events !!
How are we doing? Do you enjoy these updates ?
Your feedback is always appreciated 🙂 !!
Stay Classy,
The Chelsea House Community Team