Guess who's back! Season 2 starting up - CH Newsletter #29 Aug 5, 2022
Posted on :
August 5, 2022
As part of joining our private residential community, our members receive weekly updates about the community, upcoming events, developments in the student residence and any other relevant news. We've decided to post these updates on our website in order to let our visitors looking for student housing get an inside view of the Chelsea House student life!
Dear Chelsea House Members,
Welcome to the CH Newsletter - the weekly written update to keep you abreast of what's good in Montreal, the city we love ❤️ & for Chelsea parents back home to not blow up your phones lol
❤️🙏
We're embarking on
SEASON 2 of Chelsea House
& we've got a lot of amazing things planned :) -
we're pumped
!!
Make sure to
enjoy the insane weather
☀️ as we really are coming into the final stretch of the warmest season of the year ☀️. Remember this feeling when winter is here 🥶 🥲
THE INSIDER'S REPORT: MONTREAL NEWS YOU NEED TO KNOW
In case you haven't heard, the

36th L'International des Feux Loto-Québec

also known as the

"most prestigious"

fireworks competition in the world is currently being held in Montreal.

This Saturday, August 6

is your last chance to catch their final show!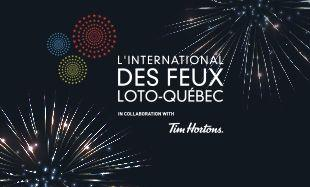 You can watch the spectacular 🎆 display for free at prime public viewing areas such as the Old Port, the Village au Pied-du-Courant and the Jacques Cartier Bridge. You may also buy tickets to watch it at La Ronde if you prefer to watch it up-close (they have seats set up across the water from the fireworks launch pad). Final show starts at 10pm!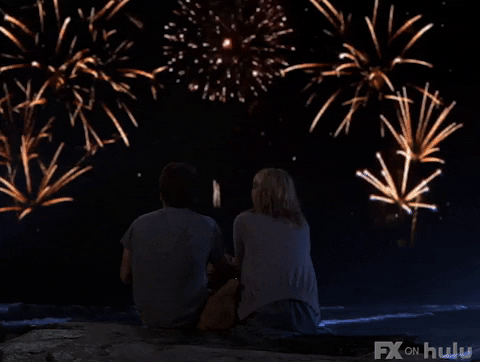 Calling all CH art and crafts🖌🎨 enthusiasts! The

Montreal Museum of Fine Arts

is offering

free admission

every first Sunday of the month. If you haven't been, it's a must.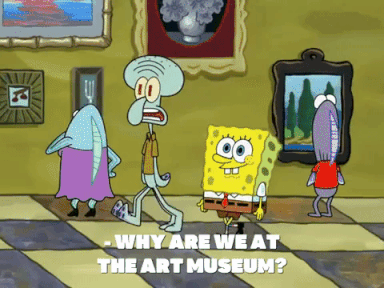 After seeing masterpieces at the Museum, why not take a quick trip to

Hochelga

and check out

The Grande Fabrique Craft Fair? Over

150 local artisans and designers

will showcase their creations. Don't forget to bring your wallet 💸 and snap up some unique finds at this eco-friendly market 😉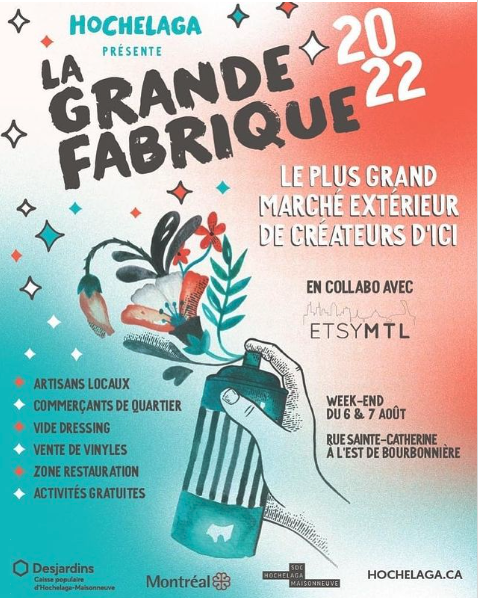 Who doesn't want some

late-morning cocktails?

🤔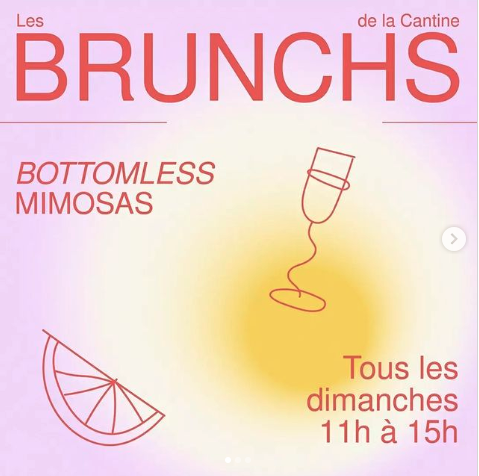 Montreal Old Port waterside restaurant called La Cantine is offering BOTTOMLESS MIMOSAS every Sunday, 11 a.m. to 3 p.m until September 25th. They also offer both sweet and savory yummies that would go well with your 🍹 This might be your last chance this year to get outside and stay hydrated 😉 in the hot sun ☀️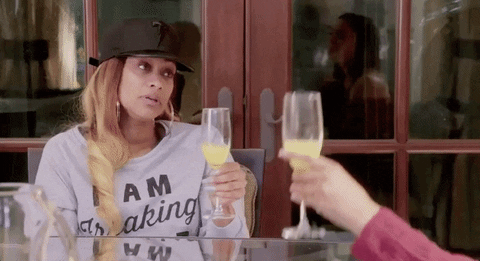 CHELSEA HOUSE COMMUNITY VIBES UPDATE
It's move-in season again at Chelsea House! Here's a rundown from this week:
Jackson

🇺🇸 and

Eric

🇨🇦 all smiles as they check out their new home away from home 😁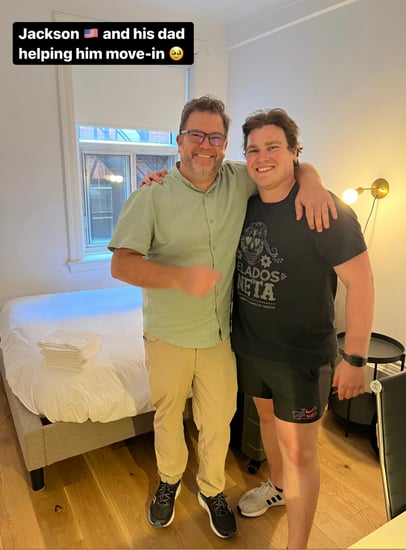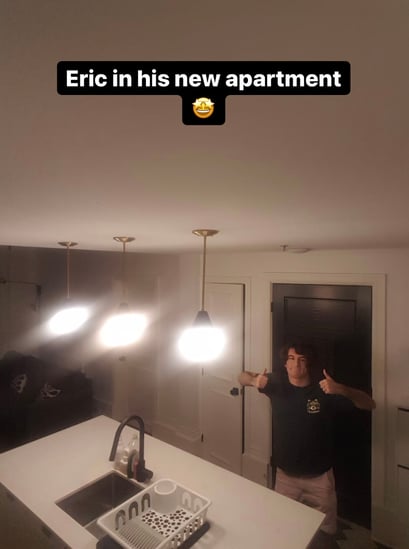 Steph

(an official member of the CH welcoming committee)

and Jackson 🇺🇸

having lunch at a local CH members' fave healthy spot —the infamous

Omnivore. If you haven't tried it give it a shot it's only

2 min. away from the residence. 🤤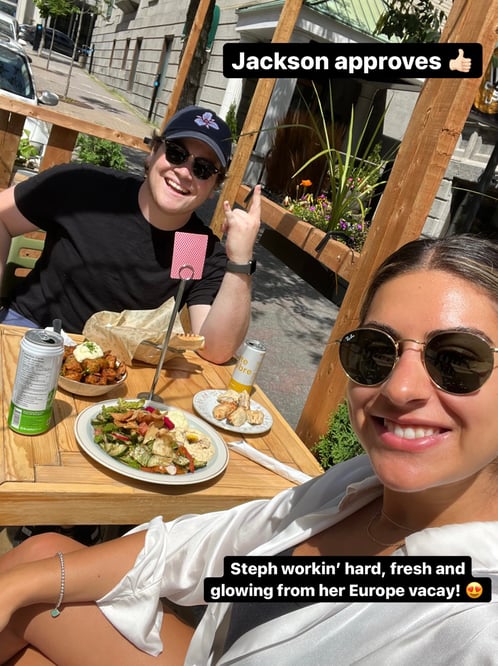 Yesterday we had our first activity "Chelsea Slices Pizza party 🍕"

in the

Members Lounge.

Just some casual monster slices from Slice & Soda (quick go-to by the slice spot near CH) with a few refreshments. 🔥 🎉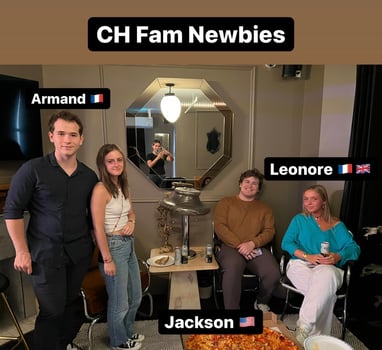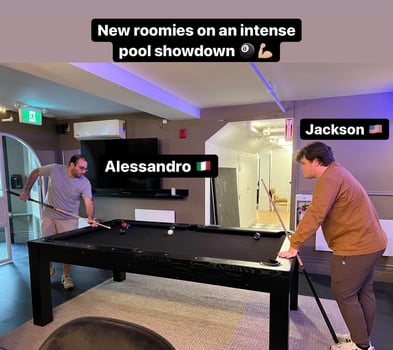 Our in-house master chef member Alessandro 🇮🇹 couldn't believe the size of these pies & wanted to show you all with his hand next to it for perspective of how HUGE it was 🤣 🍕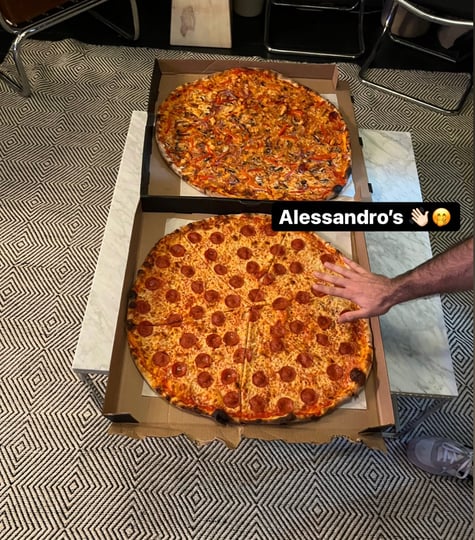 Arta came to carry the pizza... Chloe came for the company 🤭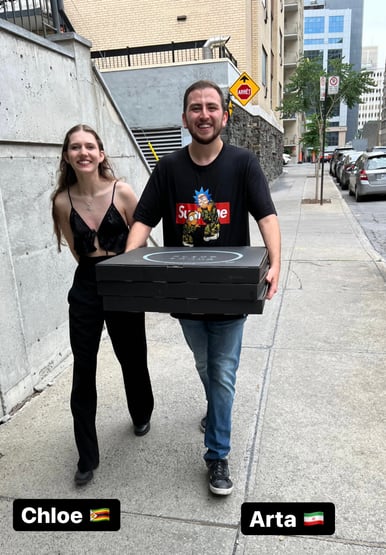 MEMBER SPOTLIGHT: Arta from Iran 🇮🇷
(Btw we put everyone nationality flag so you learn your flags 🤓 and realize how global the CH Fam really is)
Say hello 👋 to our
Arta, from Iran! Arta studies computer science
💻
at
Concordia University
🎓, so if you're having a boomer moment w/ your devices (
dw we all get them
😆😅) he's your guy🧑‍🔧.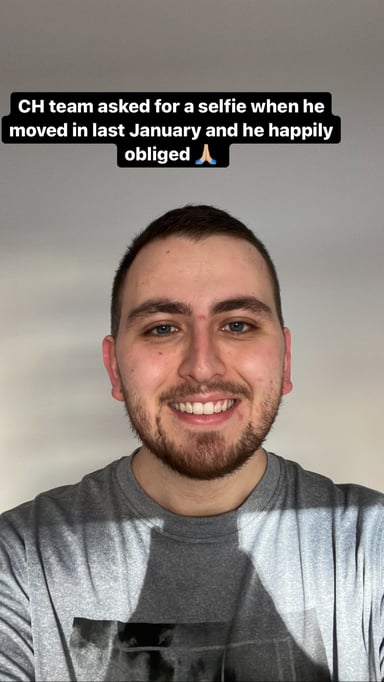 Arta loves
driving
🚘 (
spot him at the next Grand Prix
🏎🏁😉) and
hanging out with the homies out
whenever possible.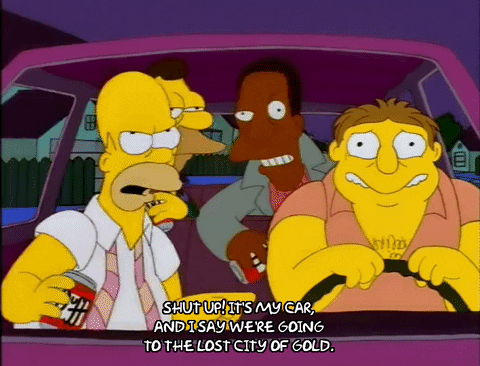 Asides from that he's a big gamer 🎮 , loves swimming🏊 (a lot of it) and travels a lot 🛫 🗺 (Mr.Worldwide 😎🤪)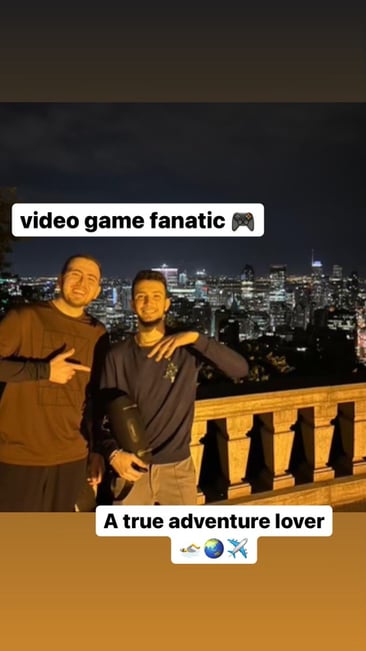 SHOW ME THE MONEY!! THE STUDENT JOB BOARD FOR SOME PART-TIME CASH $$$
Video Assistant Football @McGill |

Calling all

football fans

🏈 if you have great organizational skills, bilingual (English and French), and have experience with the HUDL platform, this is

THE job

for you.
Coffee - Bar Attendant @Mariott International, Inc

| CH coffee lovers

☕️, this is a job you don't wanna miss. If you're the type who takes on the initiative and likes to interact with people, this might be the perfect work for you 🙂
Icebreaker Sales Associate | This job is for the physically fit 🏋️‍♀️💪🏻 and doesn't mind standing for the entire work shift! In return, you will gain experience on sales and how to effectively deliver a brand's product story. For more info, clickWaiter @ Lov |

Chelsea House extroverts, who love

Vegan food

🥑🥦(maybe get leftovers👀😗), this might be

THE

place for you! If you love helping others, you can put

a BIG smile

on your customers' faces 😁 and make their day better 🌞 by serving them yummy food!💁‍♀️
HOUSE UPDATES
New Pool Cues

- We're glad to know how much you enjoy using our beautiful pool at the lounge (judging by the state of our poor old pool cues. Lol 🤣 )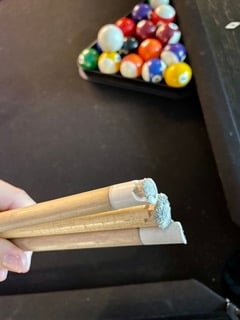 Reloaded a new set of cues to get ready for the new season. To all the pool sharks 🦈 you're welcome 😉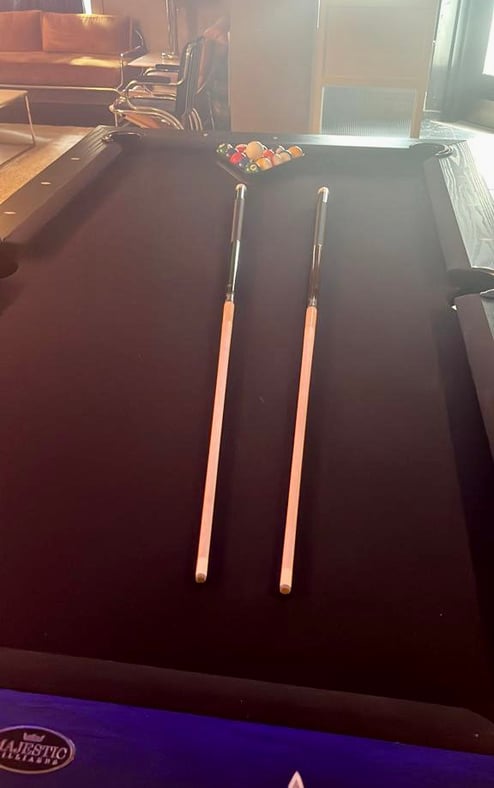 Canada Post mailbox 📬 - The long wait is over!

Our new mailbox from Canada Post has

finally arrived

after months of follow-ups (shoutout to Steph who coordinated with them 💪🏻 )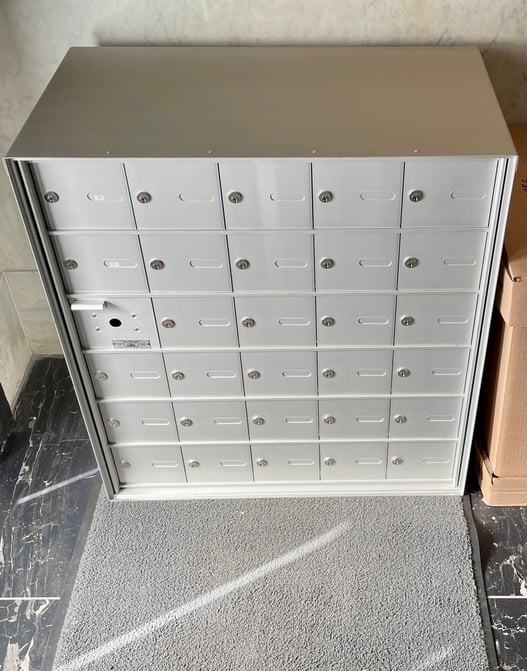 As you may know, we've stopped receiving notices and packages from Canada post ever since this requirement was imposed. No more lost mails and packages (hopefully 🤞🏼) once this baby is properly installed. We'll keep you posted!
Keep in mind this is just for Canada Post. Amazon and other parcels will continue to be delivered in our Smart delivery box 📦 (you'll get a text on the CH App)
CH App 📱 Updates -

our team has been working hard on improving our very own CH app the whole summer. A feature we're particularly extremely excited and proud to share with you is that

VERY SOON, you will be able to

process your rent payments

through the app! More details to be shared with you in the coming weeks!! 😁 For now, here's a sneak peak of what it could look like: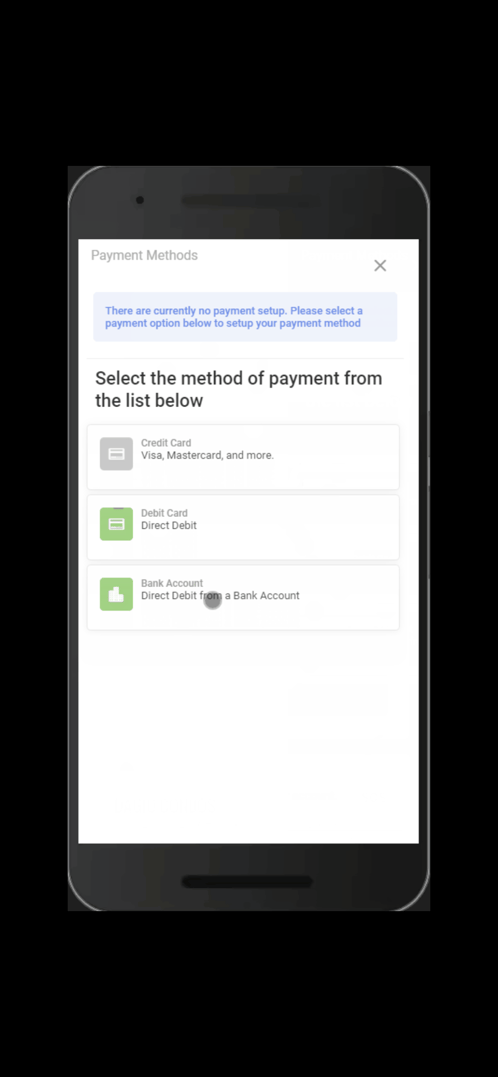 By now, ALL of you should've already
downloaded the CH App
on your phones.
It's your KEY to the house
🔑
If you haven't please make sure that you do it ASAP! Should you encounter any issues, please reach out to us
via email (info@chelsea.house)
.
Alright folks, that's it for now !!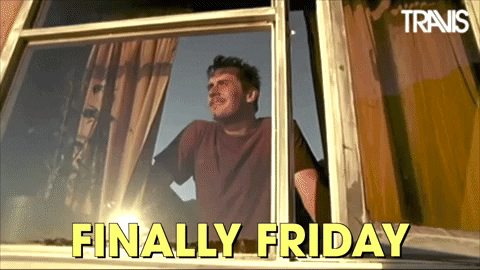 Cheers Chelsea Fam,
The Chelsea House Community Team