LET'S TRY THIS AGAIN - CH Newsletter #27 June 9, 2022
As part of joining our private residential community, our members receive weekly updates about the community, upcoming events, developments in the student residence and any other relevant news. We've decided to post these updates on our website in order to let our visitors looking for student housing get an inside view of the Chelsea House student life!
Hello CH members,
First thing's first, let's talk about the last newsletter's little
mishap
🙄 We got so excited about sharing our first newsletter in two weeks that
we forgot to add a title (lol😅)
. It brought back flashbacks of forgetting to put our names on exams or assignments back in uni -
IYKYK
.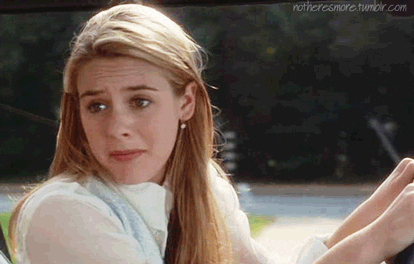 Now let's get into the usual programming:
THE INSIDER'S REPORT: MONTREAL NEWS YOU NEED TO KNOW
Montreal's food scene 🍽 is

really big

(in case you couldn't tell with our consistent food news)! Turns out that

21 Montreal restaurants

were

ranked within the best 100

in Canada for 2022. If you're a

foodie

(like us), here's the inside scoop on some

iconic Montreal food spots

that made it to the list:
6 - Vin Mon Lapin
17 - Monarque
21 - L'Express
26 - Joe Beef
31 - Montréal Plaza
52 - Le Vin Papillon
65 - Marconi
69 - Gia
81 - Mastard
84 - Beaumont
91 - Elena
SO
if you're looking for a
new place to try,
check out some of the ones listed!! 🍴😋 Click
here
to get more details.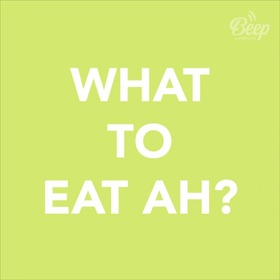 BONUS:

CNN Travel named Montreal

one of the

11 Top Destinations

of Summer 2022 🌞 Good thing you live here now and not just visiting because it really is the place to be this summer (and it's not just us saying so)! 😆 From the

street art

to

free shows, to the

terraces

and

festivals,

Montreal's summer gives you an endless stream of serotonin ☀️ (to make up for our dark winters 😅)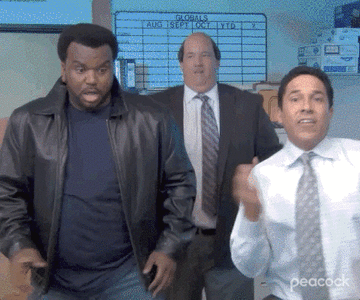 If you'd like a break from the hustle and bustle of downtown Montreal, we highly recommend heading to the suburbs for some plane spotting ✈️ Head over to

Parc Jacques-de-Lesseps

which is located right next to the Montreal airport. Grab some snacks, drinks, and something to sit on to soak in the sun and get an up-close view of planes landing and taking off. Insider tip: the vibes are

IMMACULATE

during golden hour ☀️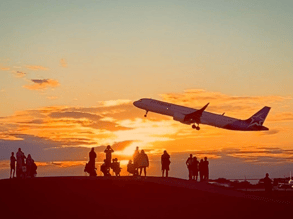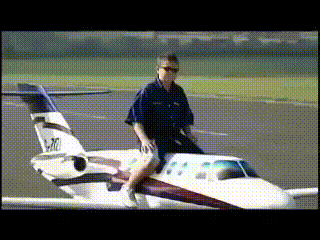 We also wanted to give you all A

heads about one of the biggest weekends in Montreal

:

GRAND PRIX

starting

June 17th

! 🏎 This isn't just about a car racing on a track, It's about a whole city coming alive with

excitement

! People arrive to Montreal from every part of the globe with one common objective - to get the most out of their

72 hours

!

Streets are closed, clubs and bars throw epic parties, celebrities are in town...it's definitely a weekend to be out and about

🕺🏻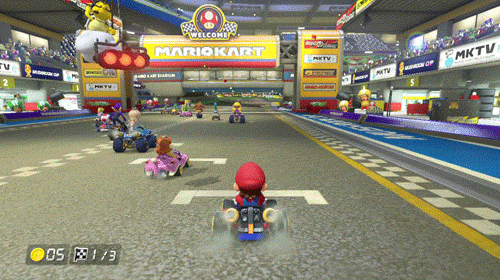 CHELSEA HOUSE COMMUNITY VIBES UPDATE
We wanted to give our Chelsea House Members a big
good
morning and came with
fresh bagels
from the one and only Fairmount Bagel.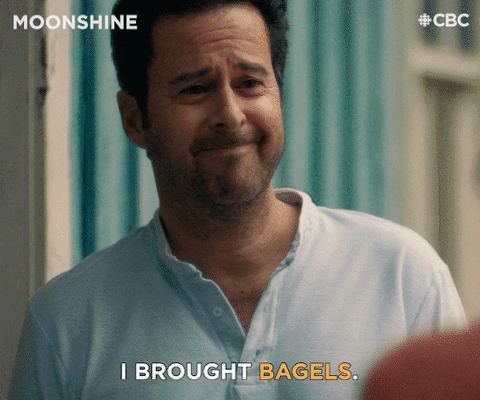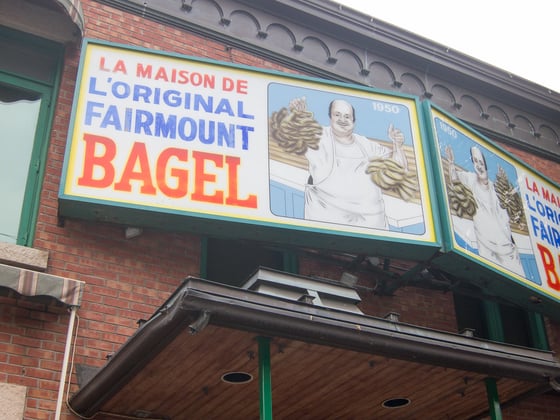 For those of you who don't know what's good, here a lil insider on Fairmount Bagels:
Bagels were
brought over to North America by Jewish immigrants from Poland
🇵🇱 and other eastern European countries 🇪🇺 in the 1900s. In
1919
,
Isadore Shlafman
arrived in Canada and opened the
first bagel bakery
in Montreal, called Montreal Bagel Bakery, on Saint-Lawrence Boulevard (which used to called "The Main"). In 1949, Grandfather Isadore
move
from Saint-Lawrence Boulevard over to
Fairmount street
. Where they continued their traditions and opened up Fairmount Bagel Bakery
!
Now for those of you who have tried a New York 🗽 Bagel we can assure you
Montreal ones are
far more
superior
as each is not only
hand made
, but they are boiled in
honey-water
then thrown in a
wood-fire burning oven
, which gives the bagel its distinctive
chewiness
,
golden colour and crust
🤤🥯
We wanted to make sure our Chelsea House members were
able to experience a freshly baked Montreal bagel
and brought some to Chelsea House on Friday morning (with some
cheeky mimosas
😉)!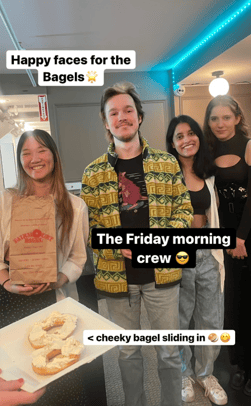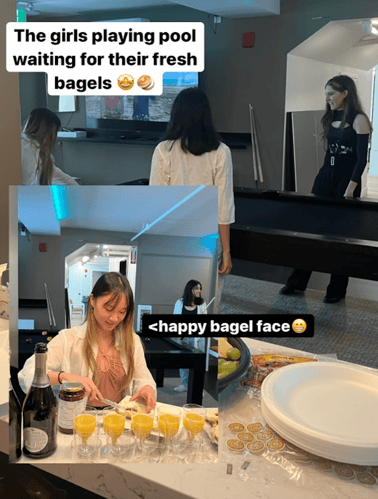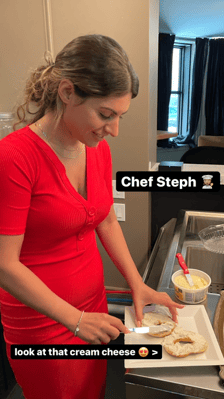 Also wanted to add in our
BeReal
of the newsletter...😆 Here's Steph and Aurelie at the end of their CH day
still smiling
😁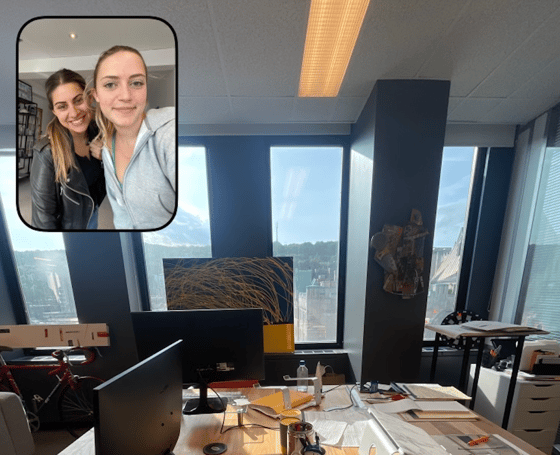 MEMBER SPOTLIGHT: CAMILLE FROM FRANCE 🇫🇷
Here's one of our OG Chelsea House members who has been with us from the beginning! Let's give a hello to
Camille
👋🏼
She's
from
Paris
🥐 and is
studying
a M
aster's
in C
ommunications
at
UQAM
(Université du Québec à Montréal).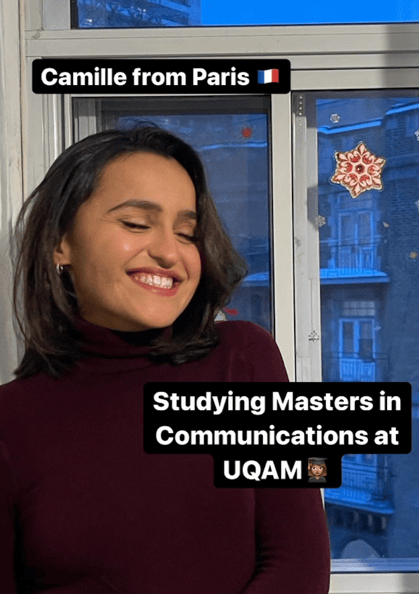 Camille spends her mornings at the Chelsea House
gym
🏋️‍♀️ and is super passionate about
Aerial Yoga
🧘‍♀️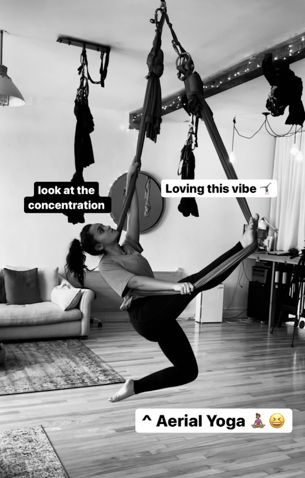 Here's a message from Camille to you: "If you're ever in Paris, I'll be your guide and give you the best food tour in the city!" So hit her up if you want some good food recommendations in Paris 😋 Bon appétit! (We're all running to Paris✈️)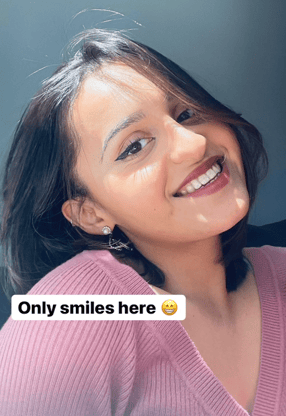 __________________
SHOW ME THE MONEY!! THE STUDENT JOB BOARD FOR SOME PART-TIME CASH $$$
We thought it would be great to give you greater insight into the
working world 💪
- for those who have never worked or who have never applied to any jobs. We live in a world where having previous experience is super helpful and can boost your career path no matter what you do!
4 tips on how to apply for a part-time job:
CV/Resume

- make sure to write your resume and have it printed before anything. Your CV should have a section for education, past professional experiences, achievements and awards and skills. We wanted to show you a template that would look great!
Cover letter

- writing a cover letter is optional but can boost your application. It is merely there for the boost and isn't always necessary.
Searching

- there are many ways you can look for a part-time job. Some of the easiest ways are through LinkedIn, indeed and on google. Some other ways if you are trying to find something more immediate would be going into the places and giving them your resume.
Applying and getting your first interview

- Don't stress, first interviews are supposed to be super draining! If you need any preparation on how to respond to certain questions we would be more than happy to help you with that.
Now put these tips into action:
Visual Support Associate @ Harry Rosen |

If you believe in maintaining and supporting a team to achieve success, we believe this part-time job is for you!! You will only have to know luxury wear and retail experience. The perfect job for the CH fashionista 👔


Dog Walker/Cat Sitter @ Walks & Wags |

Who else is missing their pets from home or would like an excuse to cuddle a puppy? Well, you're in luck. No more contemplating buying a pet you can just have one temporarily!!!🐶🥺


Volunteer for Friendly Visits with Seniors @ Entraide Bénévole Métro |

If you're looking for something to do that would help the Montreal community, this is a great way to do so! You'd be helping with physical and moral support to seniors 💗 All they ask for is helping with groceries, going for walks, and checking up on isolated seniors (wholesome 🥺)
If ever you need some summer activity recommendations, you know who to call 👋🏼
Stay classy,
CH Community Team